Page updated in August 2022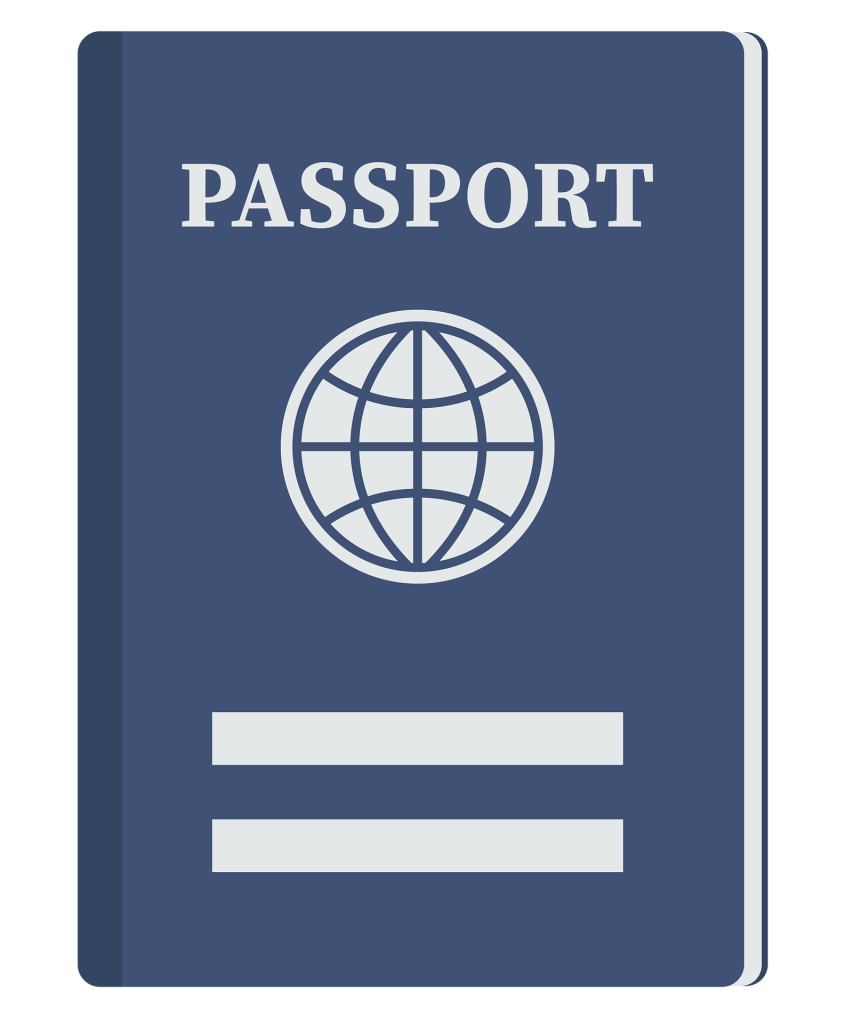 This unit focuses on how to introduce yourself and describe your origins. You will discover how to use and conjugate sein (to be) and haben (to have). These two power verbs alone will allow you to create hundreds of sentences.
---
Bildlexikon – Picture Dictionary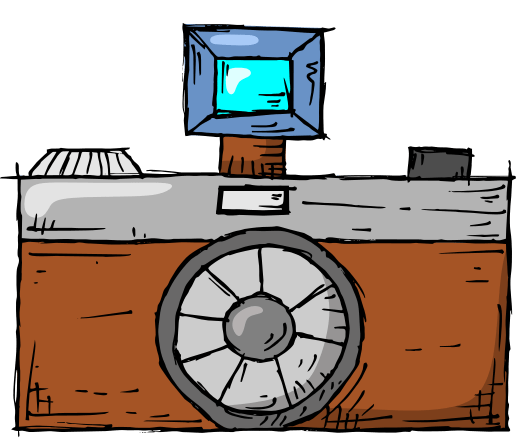 haben – to have: Ich habe heute Geburtstag. → Today is my birthday.
sein – to be: Ich bin zwölf Jahre alt. → I am 12 years old.
---
haben – to have: Wir haben eine Katze. → We have a cat.
sein – to be: Sie ist süß. → She is sweet.
---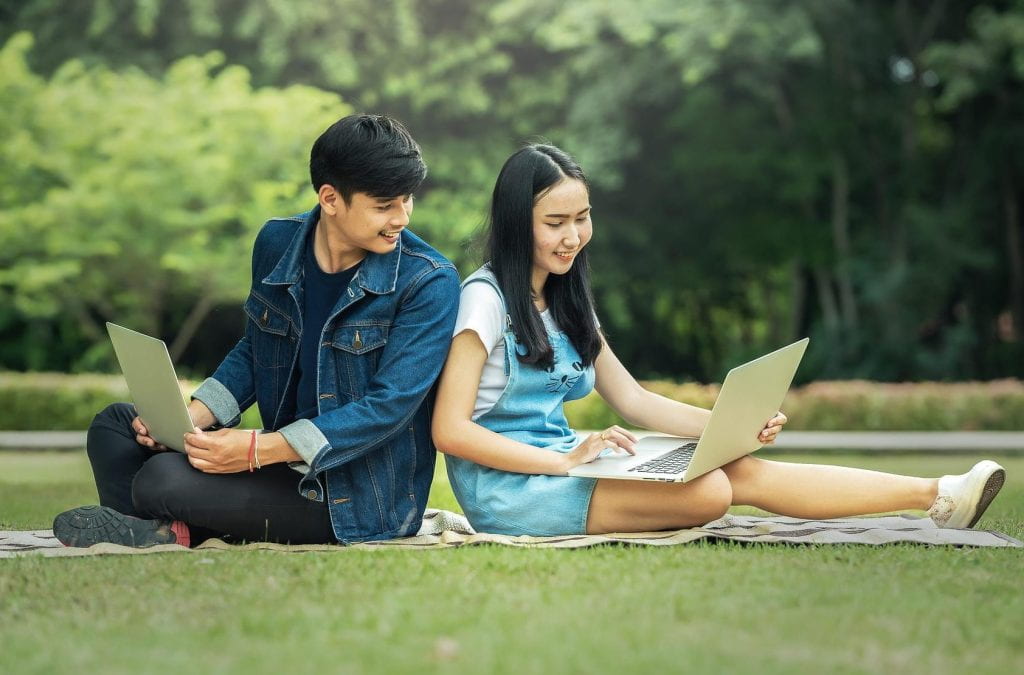 haben – to have: Wir haben beide Laptops. → We both have laptops.
sein – to be: Wir sind Freunde. → We are friends.
---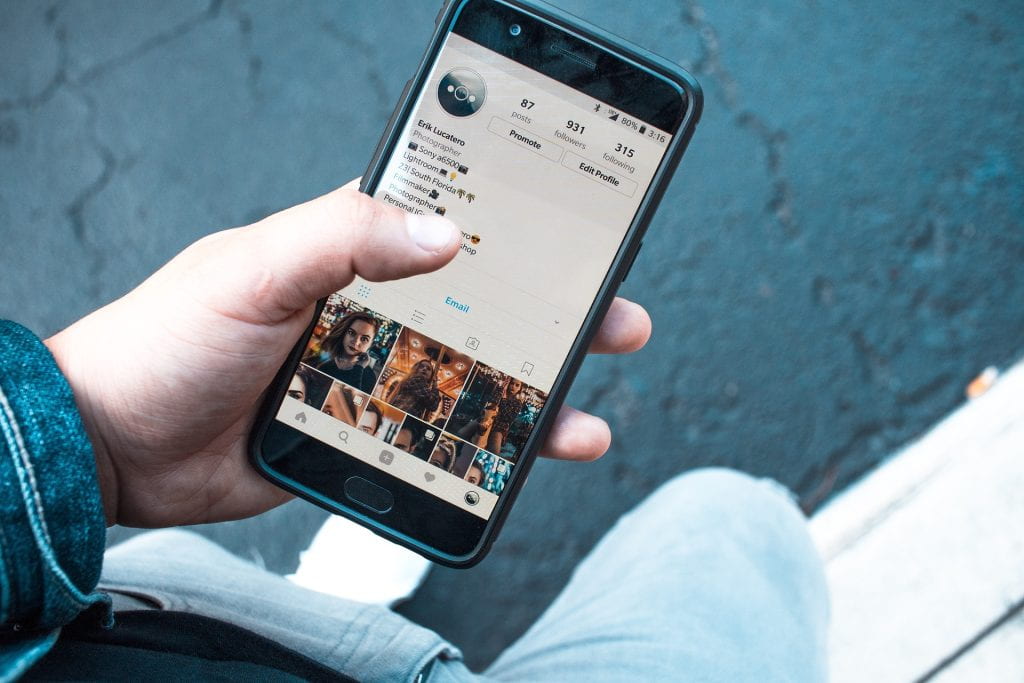 haben – to have: Mein Bruder hat ein neues Handy. → My brother has a new mobile phone.
sein – to be: Es ist fantastisch. → It is fantastic.
---
---
Flashcards
These are question and answer flashcards. The first side has a greeting or question and the second side has an appropriate answer. The flashcards will "speak" if you click on the tiny microphone above the cards. A printout of this conversation is also provided below.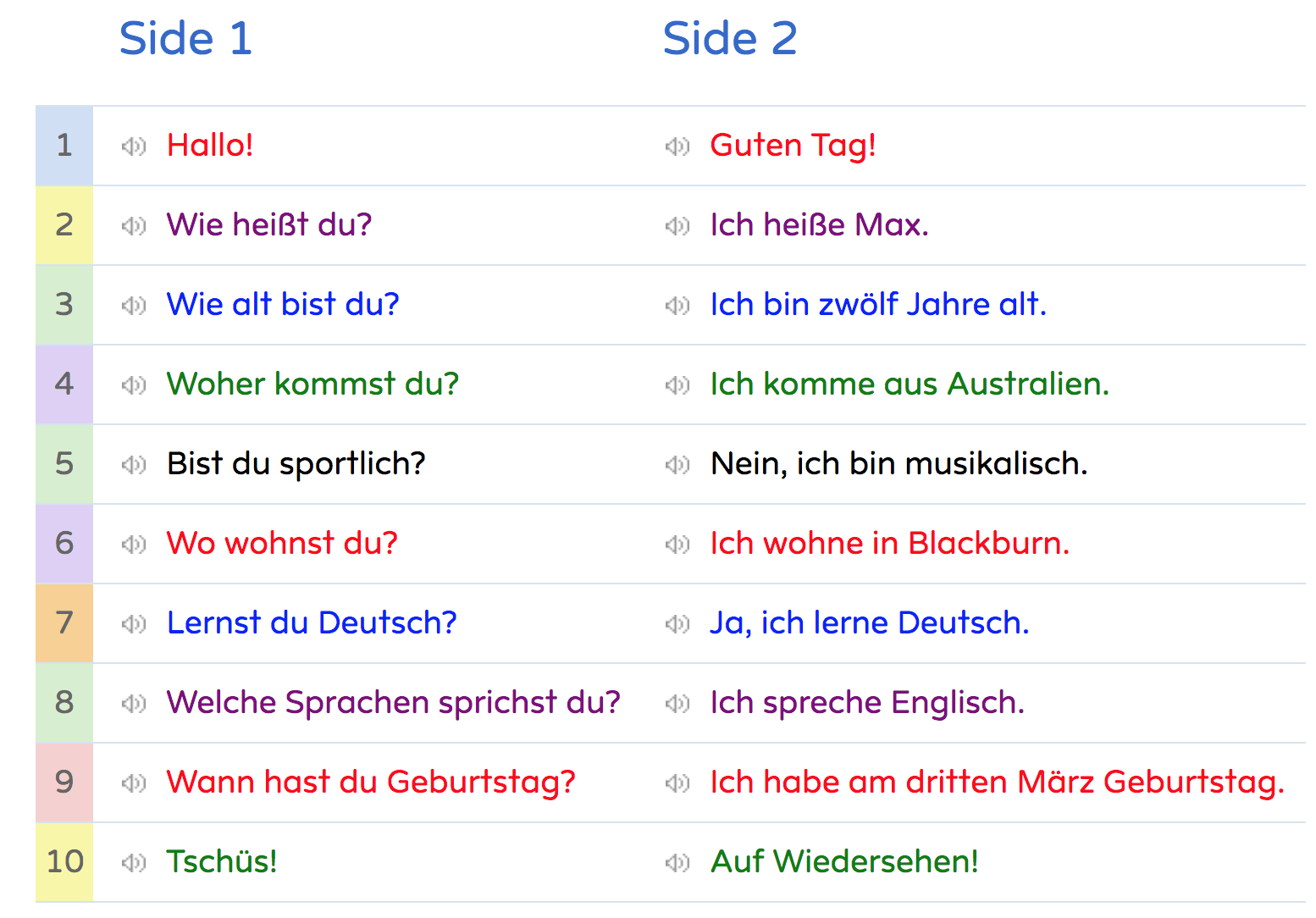 ---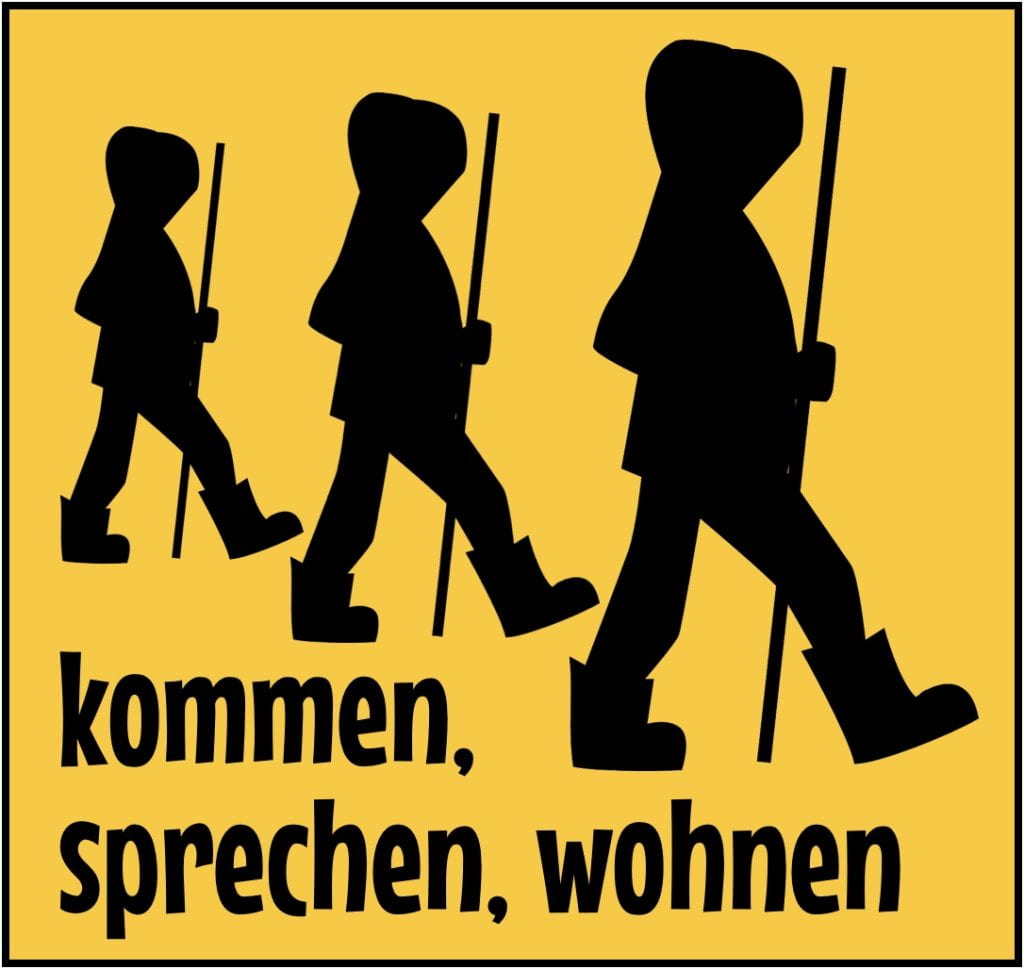 A Fill the Gap Quiz: Using Three Verbs – kommen, wohnen and sprechen
Revise your knowledge of these three key verbs.
---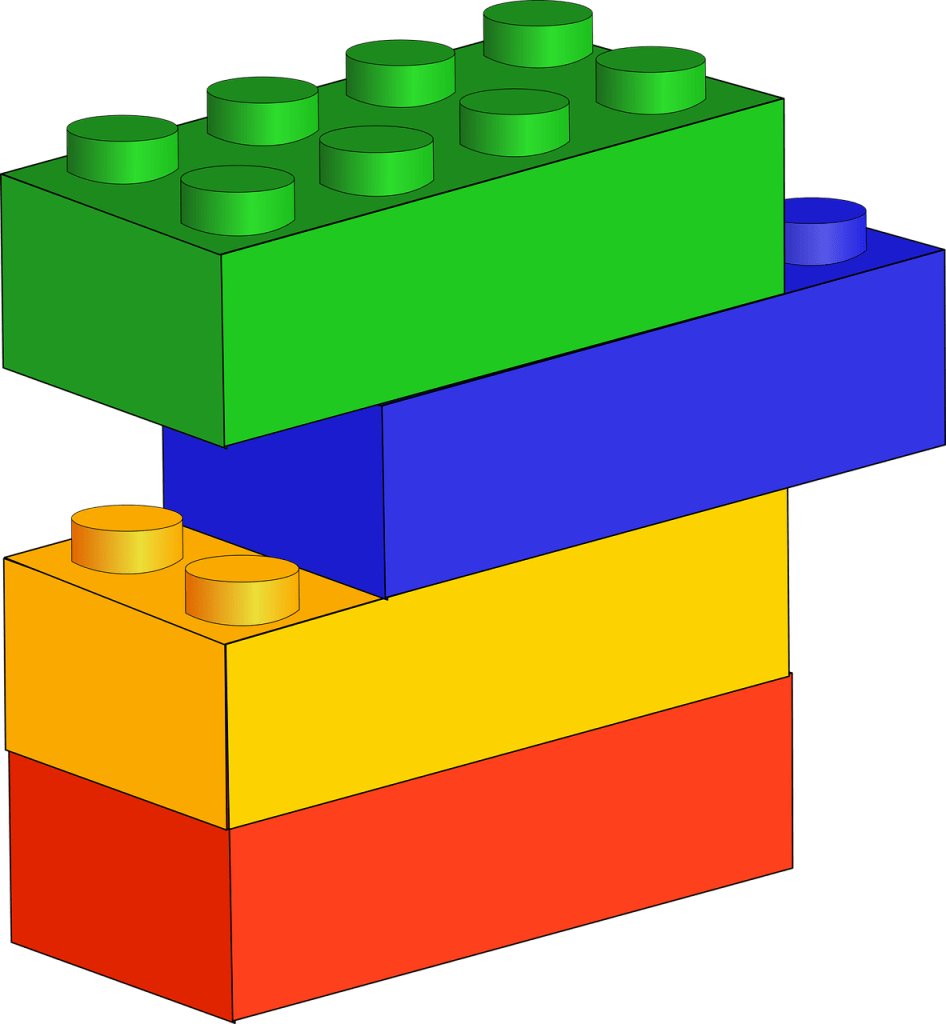 A Jumble Kahoot: Place the words in the right order to answer the questions
Play with your class or with a small group of friends.
---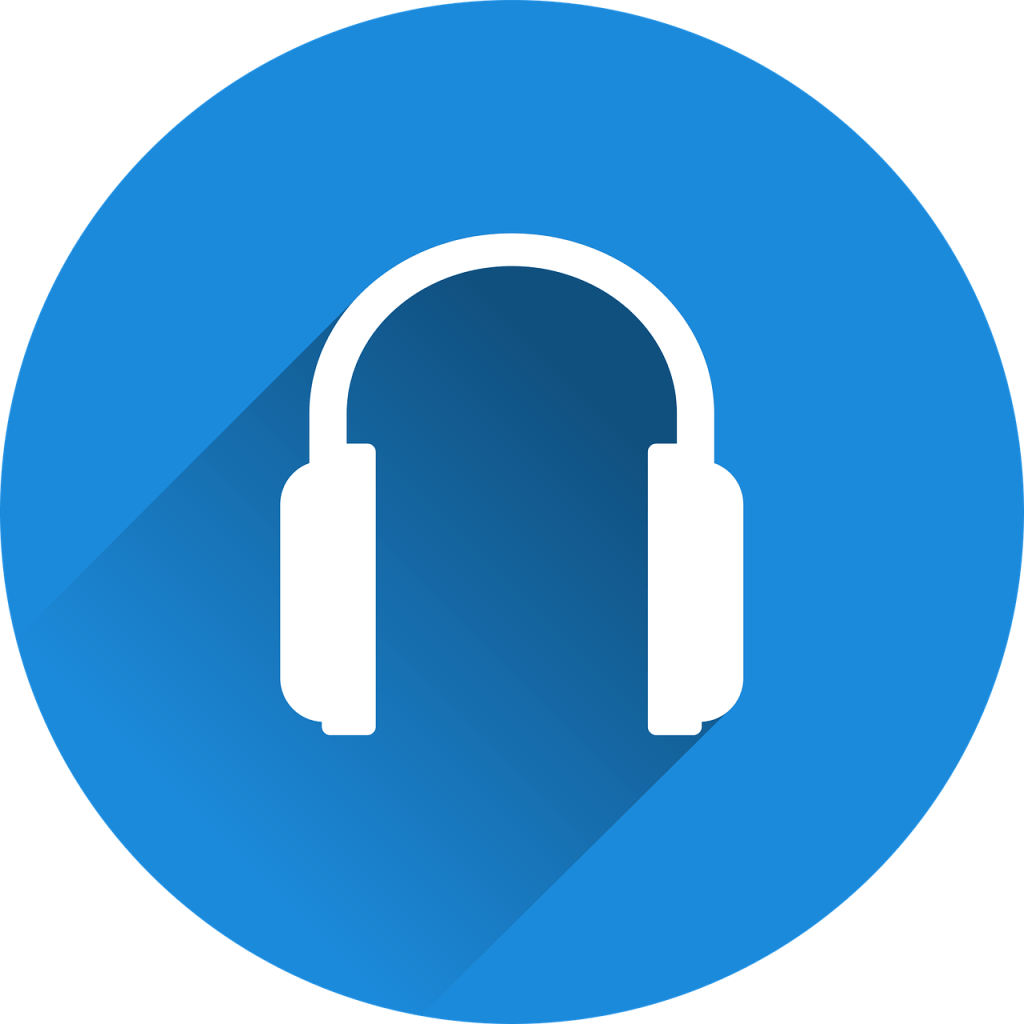 Audio text from page 7 of the unit booklet
Hallo! Mein Name ist Phoebe.
Read the text while you listen:
Hallo! Mein Name ist Phoebe und ich komme aus Neuseeland. Meine Eltern kommen aus England. Natürlich spreche ich Englisch, genau wie die Kinder in Australien. Meine beste Freundin heißt Sophie. Sie kommt aus China. Woher kommst du?
Ich wohne auf dem Land. Das finde ich super, denn ich liebe Tiere. Ich habe mein eigenes Pferd!
English Translation: Hello! My name is Phoebe and I come from New Zealand. My parents come from England. Of course I speak English, just like the children in Australia. My best friend is called Sophie. She comes from China. Where do you come from?
I live in the country. I think that's wonderful, because I love animals. I have my own horse!
---
A Fill the Blank Quiz with Simple Questions and Answers
This quiz is embedded below ↓.
---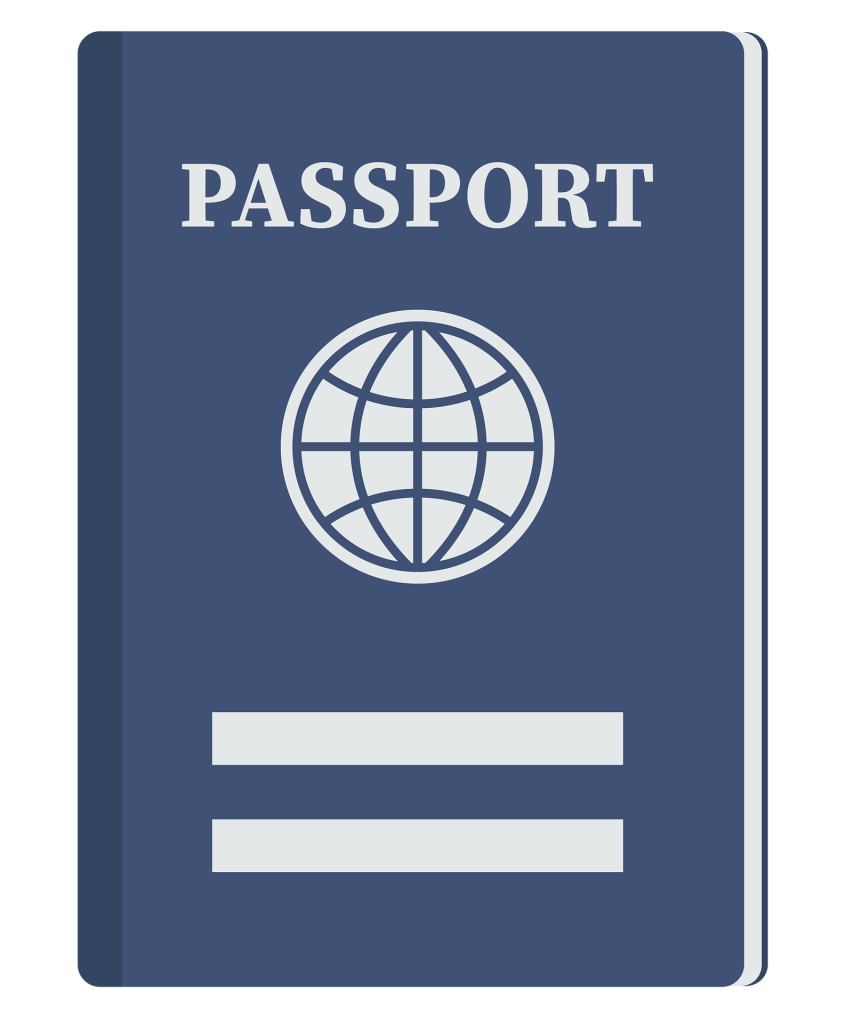 A Fill the Blank Quiz Describing Origins and Language
(embedded below ↓)

Audio: Introducing Yourself: Audio | Text | Quiz