Unit 4: At School (Accelerated)
Page updated in September 2022
Bildlexikon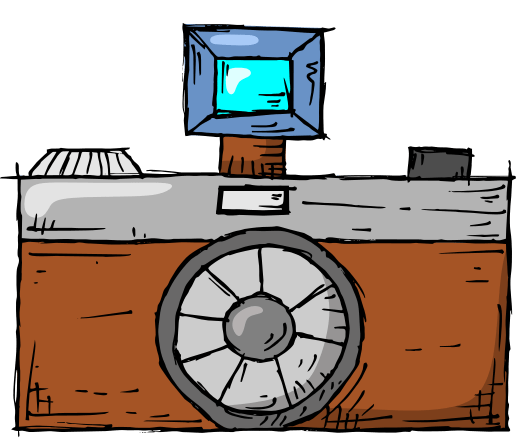 Heute schreibe ich eine Klassenarbeit. → Today I'm doing a test.
die Klassenarbeit

– test
der Test – test
In German you "write a test" rather than "do a test".
---
Meine Schultasche ist ziemlich schwer. → My schoolbag is quite heavy.
die Schultasche

– schoolbag

die Schulsachen

(plural) – school things
---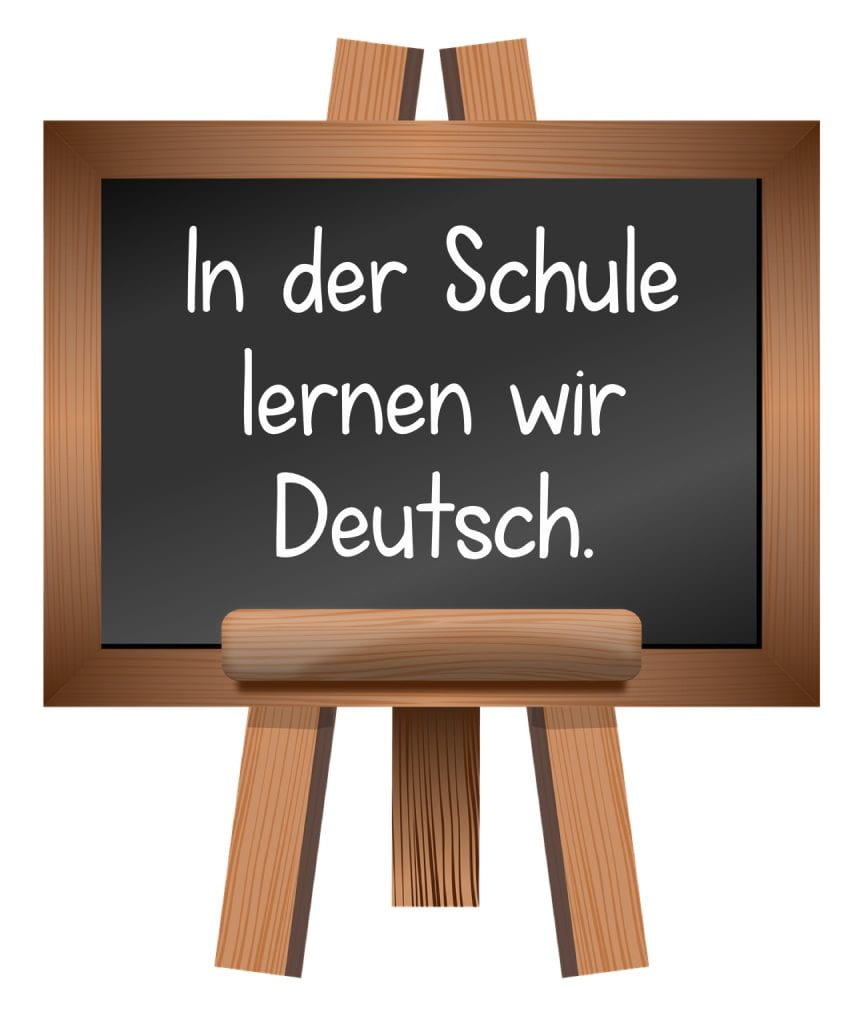 Wir haben viele Schulfächer. Mein Lieblingsfach ist Musik. → We have many school subjects. My favourite subject is Music.
die Tafel

– the board

das Schulfach

→ die Schulfächer (plural)
das Lieblingsfach → favourite subject
---
Mein Schultag ist wirklich anstrengend. → My school day is really tiring / exhausting.
der Schultag

– school day
der Stundenplan – timetable
---
---
Audio Quiz: Tim und Tom sind Zwillinge →Tim and Tom are Twins
Listen to the audio embedded in the quiz and fill in the blanks in the text as you listen. This text can also be found in the unit booklet on page 10.
---
Audio Quiz: Mia: Eine vergessliche Schülerin → A Forgetful Student
This is a much more challenging text from the unit booklet, pages 12-14. Listen to the audio embedded in the quiz and fill in the blanks in the text as you listen. The ⓘ symbols on several words will help you to decipher the text as a whole.
---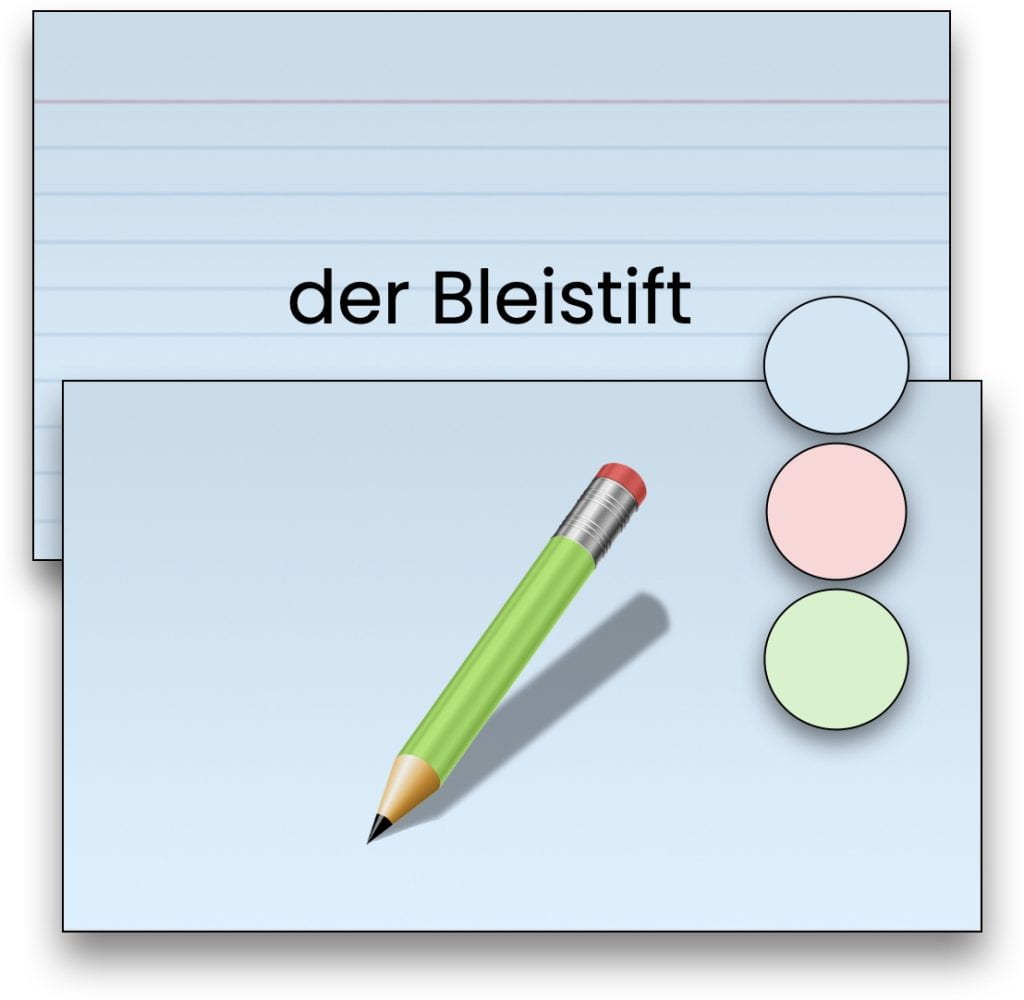 Speaking Flippity Flashcards: Schulsachen – School Stuff
Use these cards to learn and revise the key vocabulary, then click on "Matching" (top right) to play the dangerously addictive Matching Game.
---
Flippity Bingo Board with Pictures
This link loads an ever-changing board of the vocabulary pictures in the Flippity vocabulary cards. You can play a Bingo game with your teacher, or revise the vocabulary with a parent or friend by saying "Das ist ein Mäppchen" or "Das ist eine Brille" as you point to each picture.
---
Multiple Choice Quiz: Talking about School Subjects
This quiz provides sentences for describing your day's timetable and your attitudes to school subjects.
---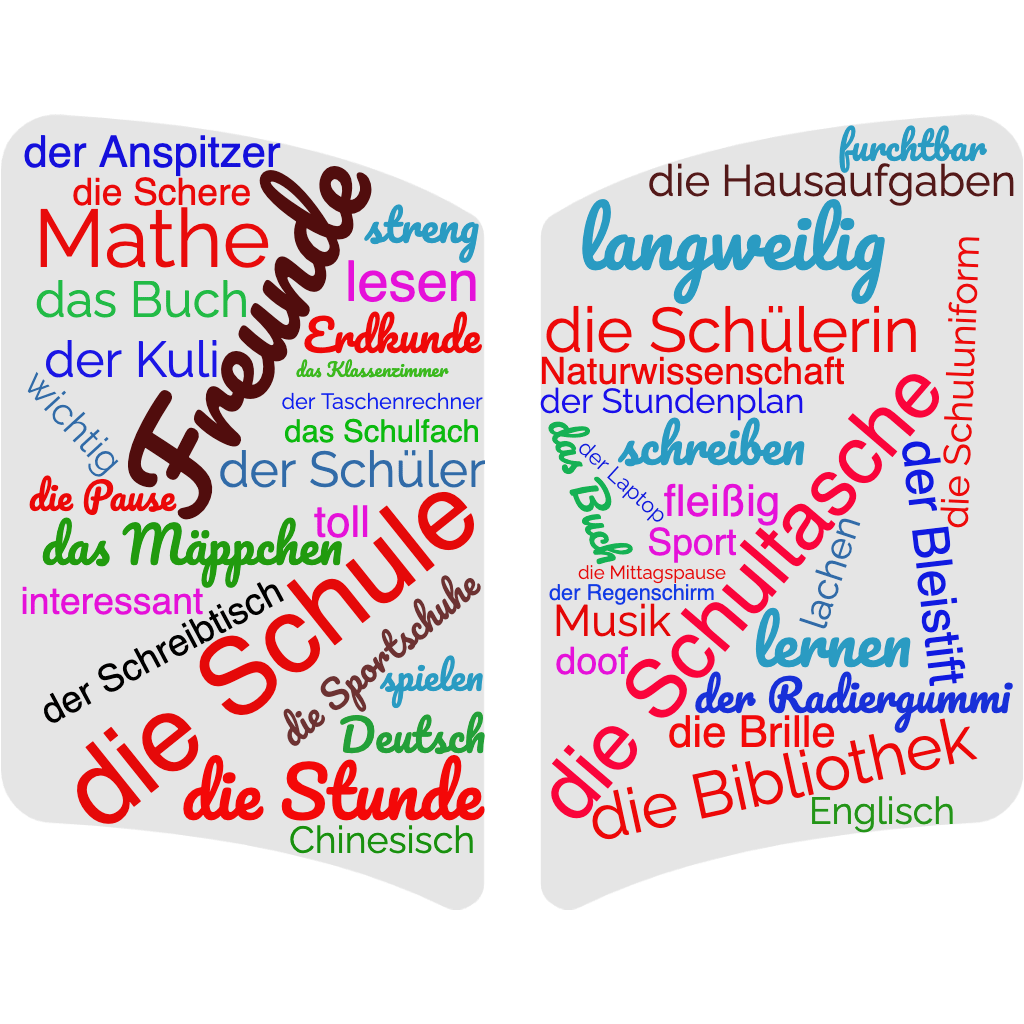 A Fill the Blank Quiz: At School: General School Vocabulary
Apply your knowledge of school vocabulary in a range of sentences about school life, subjects, opinions and stationery.
---
Crossword: German Words for the Classroom
The clues are in German, but there are pictures to help as well. Click on the light bulb to revise the vocabulary.
---
A Fill the Gap Quiz: Mein Schultag
This quiz, embedded below↓, contains vocabulary questions about attitudes to school subjects, events in a typical school day, and some revision of German word order.
→↓