Seven German Prepositions that Trigger the Accusative Case

➡️ ⏸️ ⬅️
Mnemonic*

:

DOGFUBE

Below are seven essential prepositions that are followed by the accusative case. The example sentences clarify their meaning and illustrate their usage.

* The everyday word for mnemonic in German is Eselsbrücke, literally donkey's bridge.
Präpositionen und Beispielssätze
KEY:

Masculine Nouns

•

Feminine Nouns

•

Neuter Nouns

•

Plural Nouns

•
Prepositions

•

Accusative Pronouns
durch

➡️

through; because of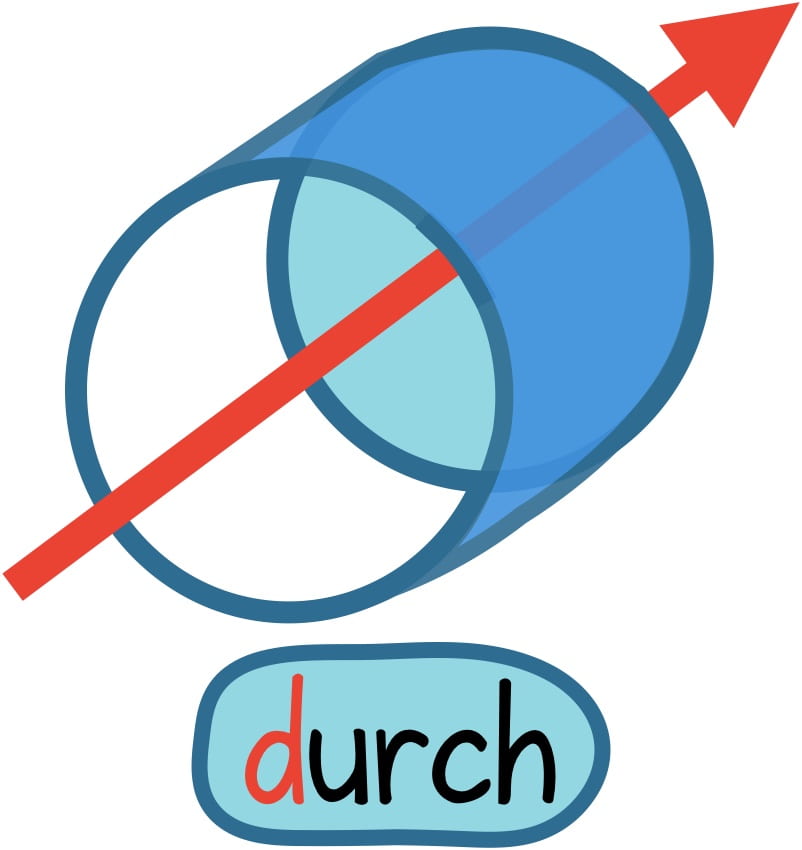 Der Radfahrer fährt durch den Tunnel. – The cyclist is riding through the tunnel.
Ich kann deine Musik durch die Wand hören. Kannst du sie bitte leiser stellen? – I can hear your music through the wall. Can you please turn it down?
Durch deine Hilfe habe ich mich in Mathe wirklich verbessert. – I have really improved in maths because of / through your help.
ohne

➡️

without
Ich gehe nirgendwohin ohne mein Handy. – I don't go anywhere without my mobile.
Ohne dich hätte ich die Deutschprüfung nie bestanden. – Without you, I never would have passed the German exam.
Die Kinder stammen aus armen Familien, deshalb kommen sie ohne Schuhe zur Schule. – The children originate from poor families; that's why they come to school without shoes.
gegen

➡️

against, towards
Junge Chinesen protestieren gegen die Corona-Politik ihrer Regierung, auch wenn sie dafür im Gefängnis landen könnten. – Young Chinese people are protesting against the Corona policy of their government, even though they could land in prison as a result.
In einer Apotheke: Haben Sie etwas gegen Kopfschmerzen? – In a pharmacy: Do you have something for headache? In German, you say "against headache".
Der Schreiner lehnte die Leiter gegen die Mauer. – The carpenter leaned the ladder against the wall.
für

➡️

for
Die Schokolade ist für dich. – The chocolate is for you.
Wir fahren für zwei Wochen in den Urlaub. – We are going on holiday for a fortnight.
Der Computerkurs ist für ältere Menschen. – The computer course is (intended) for older people.
Ich schäme mich für mein Verhalten. – I am ashamed of my behaviour. In German: "ashamed for my behaviour".
um

➡️ about, around, at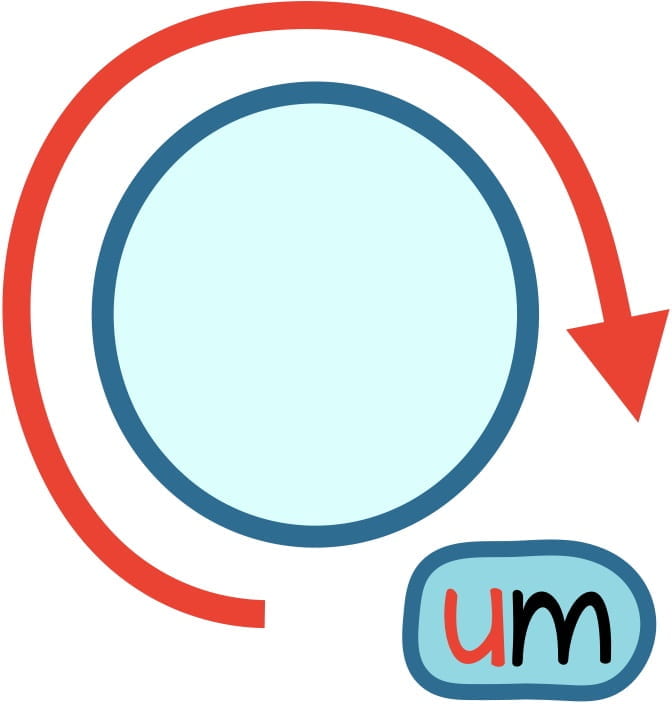 Letztes Jahr haben meine Eltern eine Reise um die Welt gemacht. – Last year, my parents took a trip around the world.
Die Kleinen gehen um acht (Uhr) ins Bett. – The little ones go to bed at 8 (o'clock).
Der Roman geht um eine irische Familie während der Kartoffelkrankheit im 19. Jahrhundert. – The novel is about an Irish family during the potato blight in the 19th century.
Das ist mein Freund da drüben. Er kommt gerade um die Ecke. – That is my friend over there. He's just coming round the corner.
bis

➡️ until
Bis nächste Woche! – See you next week. (Literally: Until next week.)
Die Bibliothek ist von neun Uhr morgens bis acht Uhr abends geöffnet. – The library is open from nine in the morning till eight in the evening.
Bis dahin müssen wir versuchen, allein zurechtzukommen. – Until then we must try to cope on our own.
Wir sind bis spät in die Nacht aufgeblieben. – We stayed up till late in the night.
Note: When bis is used before another preposition, such as in (above) or zu, the second preposition determines the case that follows: for example, in bis zum nächsten Wochenende, the preposition zu triggers the dative case.
entlang

➡️ along
Wir gehen die Straße entlang und gucken in die Schaufenster. – We are walking down / along the street and looking in the display windows.
Auf dem Elbe-Radweg kann man den Fluss entlang fahren. Dort sieht man kleine Dörfer, große Felder, Kühe und Schafe mit schwarzen Gesichtern. – You can cycle along the river on the Elbe bike path. You'll see small villages, large fields, cows, and sheep with black faces.
---